3. Plant your vertical garden in a pallet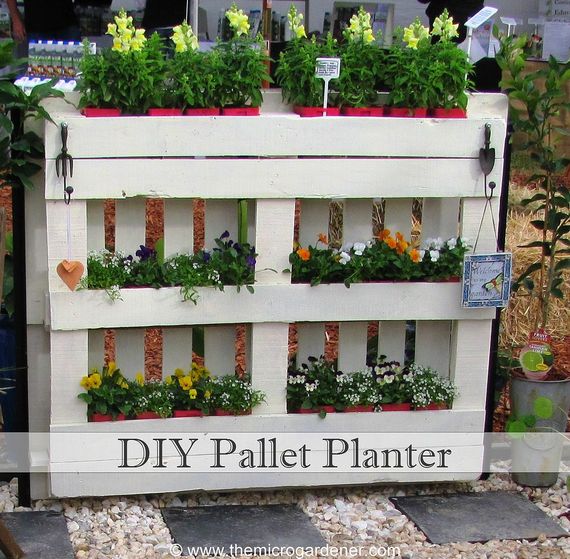 Project via Anne @The Micro Gardener
These vertical gardens are all the rage this spring, plus they're not at all difficult to start on your own. Using a pallet gives you more space to plant, excellent drainage, and a basically free DIY.
4. Create an accent ceiling covered in interesting barn wood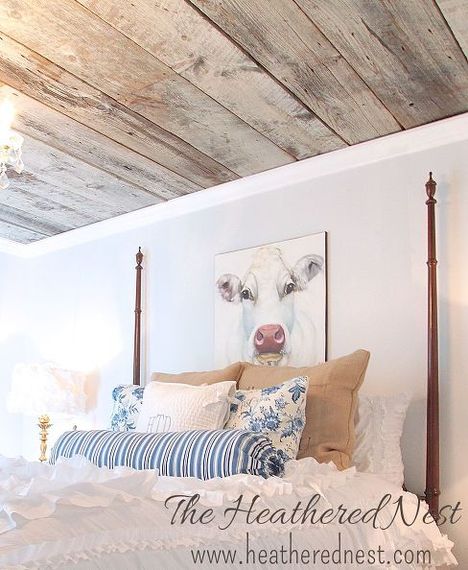 Project via Heather @The Heathered Nest
If you've got a lot of retired wood on your hands, or you know where to get some, you're among the lucky few who can actually turn their ceiling into the most eye-catching surface in the room. Wood panelled accent ceilings are just about the coolest use of reclaimed wood out there.